The food is actually GOOD. It has taste to it!


Add to favorites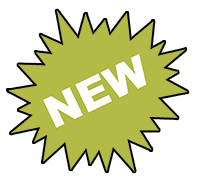 When a guy posts on TikTok "I love this diet!" he gets our attention.  This is Dieter Mike from Alexandria, Minnesota.
Mike is down 37 pounds in less than 50 days. When you can, listen to his interview below, but in the meantime, here are a few highlights:
He loves that he gets to eat REAL food. On other diets, he describes his experience with drinking shakes and eating a lot of veggies. On Plan Z he's eating meatloaf and taco salad… and more.
With all the other diets he did he just gained the weight back – and then some.
He's a carpenter and a part-time cop. He's an active guy yet he was hardly ever hungry.
He feels extremely happy and healthy. "The manual is super easy. The food is actually GOOD. It has taste to it!"
He says he's doing the diet again and his wife is too. She has a hard time getting any weight off on a diet and this time she got off over 20# in the same 48 days.
He's thrilled that he didn't have to exercise to make it happen. With the weight off his back no longer hurts.
He also says the diet paid for itself. His friends have told him it seems expensive but then he told them about all the money he's saved doing Plan Z.
He's a happy guy.