Cubmaster Loses Over 80 Pounds


Add to favorites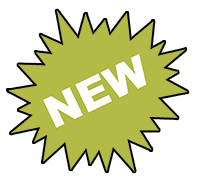 Dieter Neil from Laurel, Mississippi lost 81 pounds with Plan Z. His motivating factor was wanting to be a better role model for his family and the Scouts he leads.
I retired from the Air Force in Sept 2012 after 24yrs. I allowed myself to indulge in all things as a reward for all those years of PT and keeping myself healthy for duty and uniform.

Well as you can see, it got out of hand and I was unable to knock the weight off on my own. I would lose 15 or 20lbs on my own and then plateau and get frustrated and stop trying which would lead to gaining it all back. I've been a Cubmaster for Pack 33 in Laurel, MS since 2014 and am now the District Commissioner for our Scouting District as well for the Pine Burr Area Council. I was not setting a good example for my Scouts or my son Tyson, who is 11 and the last child in our household. I knew I had to get healthy again for my son, wife, [the] Scouts, and myself.

Plan Z gave me the power to shed the weight and get healthy. I lost 81.1 lbs. and have [kept] it off since May of 2017.

I feel 15 years younger. My blood work even proves how much healthier I am now with all of my levels at normal or below normal limits whereas before, when I was fat, they were WAAAY over the danger levels.

Thank You Plan Z for literally giving me my life back!

Dieter Neil
MORE THAN 96% OF OUR CLIENTS TELL US PLAN Z MET OR EXCEEDED THEIR EXPECTATIONS.