Add to favorites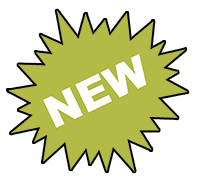 Meet Dieter Winslow (nickname "Win"). He's an old friend of our VP of Anger Management, Chris Lytle. Win's decision to lose weight was triggered by the scale when it read 199 pounds. He was determined to not reach 200 pounds or buy new clothing. At first, his goal was to lose a couple pounds a month.  After a little prodding from an old friend, Win set his sights a little higher and purchased plan Z. Instead of a couple pounds a month, he lost a couple pounds a week. In fact, Win lost a total of 37 pounds with Plan Z!
"Really the diet has helped so much. It's educated me. The spray has been fantastic."
Along with feeling lighter, Win is also eating smarter.  He told us, "The whole diet taught me how to eat." Win learned all the ways sugar can hide in ingredient labels and once he started paying attention to ingredient labels, he realized sugar was everywhere. It's shocking to learn that most of processed foods are made from wheat, corn sugar and soy.
He provides a few more great tips in his interview too. Have a listen below.
MORE THAN 96% OF OUR CLIENTS TELL US PLAN Z MET OR EXCEEDED THEIR EXPECTATIONS.