Add to favorites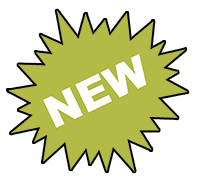 In July of 2011, my husband took a picture of me that made me stop in my tracks and think, "Is that really me?" Sure, I knew I had put on a 'few pounds'…and that I had been buying larger sizes of clothes…and been out of breath walking up a flight of stairs…and been told my blood pressure was getting a bit high…but I just didn't realize how much I had let myself go.
Thankfully, I found Plan Z and made a life-changing investment in myself. I lost the weight (45 lbs. in all) and I have been able to maintain that weight loss for over a year now. This is truly the first time I've been able to lose the weight and keep it off. The best part is that I'm not worried about gaining it back because the education I received with Plan Z has taught me what was really keeping me fat!
Thank you to Zola and the entire team at Plan Z! Having my daughter hug me and say 'Wow, Mom! I can put my arms all the way around you now!" was worth its 'weight' in gold (pun intended!). –Aleese
MORE THAN 96% OF OUR CLIENTS TELL US PLAN Z MET OR EXCEEDED THEIR EXPECTATIONS.