"I wish I didn't wait so long."


Add to favorites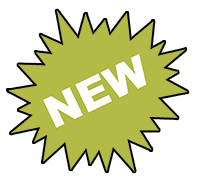 Dieter Gina is a charming and cheerful mother from Henderson, Tennessee. She has done a lot of diets and she calls Plan Z "the diet to end all diets." After losing 25 pounds in just 50 days, Gina feels more positive. She has less joint pain and she feels better in her clothes. She was amazed by "how fast and easily the weight came off." During her interview in August 2020, she told us, "I'm in love. This is it!"
Gina loved the recipes, the daily coaching emails, and the results. Plan Z provides a steady drip of education backed by science. Once she got the education, she realized she'd been "doing it wrong [her] whole life!" Plan Z has more than 900 recipes and for Gina, they were the key to her success. The recipes were her favorite part of the diet. She loved them enough to fill a three-inch binder! She didn't have to cook a different meal for the rest of the family. They could have larger portions. She said, "My husband loves them and my son is trying new things and that is incredible." Gina made the switch from processed foods to cooking real food. And her food budget didn't budge.
The cost of Plan Z gets your attention. It may even deter you at first. Here's Gina's thought on the topic, "The cost may have been the thing that hindered my decision at first. Looking back, I wish I didn't wait so long. Just do it because it is life-changing."
Listening to her interview is sure to put a smile on your face. ? We sure enjoyed interviewing this tenacious woman!
MORE THAN 96% OF OUR CLIENTS TELL US PLAN Z MET OR EXCEEDED THEIR EXPECTATIONS.