Chris, our VP of Anger Management talks with Dieter Insider Christie


Add to favorites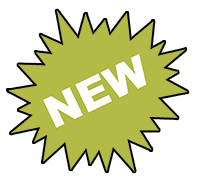 Our dieters are real people (not celebrities with personal chefs and personal trainers). Christie reached her goal in two rounds of Plan Z and is maintaining her perfect weight.
Dear Zola,

I just wanted to share a success story with you and your Team. I went through my first reduction in September-October 2011 and did a second reduction Jan-Feb 2012. I went from 205 to 180 after my first reduction and 180 to 165 on my second. I have successfully maintained my weight at around 168 since last February with Z Life. I just listened to the 2nd Tuesday call from Jan 2013 and felt compelled to let you know how much I appreciate the ongoing education and continued access to the online information. Thank you! I feel a huge difference in my day to day life since starting plan Z. I really look forward to the 2nd Tuesday calls each month even though I can never seem to make them LIVE. I am trying to spread the word out here in the Pittsburgh area among my friends who are still asking from time to time how I did it.

I may even be ready to take my weight down even further now that I have made the life changes that give me confidence that I won't gain it back.

Again Thank You,

Christie
MORE THAN 96% OF OUR CLIENTS TELL US PLAN Z MET OR EXCEEDED THEIR EXPECTATIONS.