"I never felt like I was deprived or hungry at all."


Add to favorites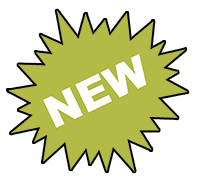 Dieter Mary Anne had tried every diet imaginable. She considers herself someone who eats healthy and leads an active lifestyle but at 46 years old, she still struggled with her weight. Mary Anne found Plan Z from a friend's recommendation. "I had a friend who shared Zola [Plan Z] with me and it was life changing."
In 50 days, she lost 30 lbs and continued to lose weight living ZLife in the year that followed. Using the education she received on Plan Z, Mary Anne got down to 148 lbs (from 192 lbs) and she kept the weight off for 9 years! Now, she tells us, "I [feel] SO MUCH better… And I never felt like I was deprived or hungry at all."
Before Plan Z, Mary Anne struggled with plantar fasciitis, and regular pain in her knees. But losing the first 30 lbs alleviated these physical ailments for her almost right away.
"I slept better, I looked better, I felt better, and it was very noticeable. I got comments and compliments from so many people."
Listen to her interview here:

MORE THAN 96% OF OUR CLIENTS TELL US PLAN Z MET OR EXCEEDED THEIR EXPECTATIONS.