Add to favorites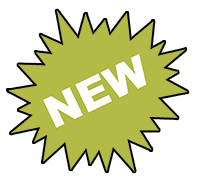 We interviewed Dieter Melissa during her last few days of ZReduction. She works for a home care agency and has been in the medical field for her entire adult life. This kind of job requires 12-hour shifts and made it hard for Dieter Melissa to maintain a healthy diet.
Melissa told us, "You start working 12 hour shifts and you tend to forget to eat…You go to the snacks; you go to the things that are completely and utterly unhealthy."
Dieter Melissa claims her biggest weakness was sugar and chocolate,
"…One of the main reasons I wanted to do this diet is because my biggest weakness was sugar and chocolate and anything that was very sweet. So, to detox from all of that and now not even have a craving for it is amazing to me."
The first few days of ZReduction were hard for her. Detoxing from sugar and artificial ingredients is difficult and sometimes nauseating.  However, the support, flexibility and fabulous recipes provided by Plan Z carried her through the 48 days of ZReduction and provided the wonderful results depicted above.
Are you questioning dieting during a pandemic? Listen to Dieter Melissa's interview and you'll learn how "taking out the nasty stuff" like processed foods, excess sugar and artificial preservatives can help you combat stress and anxiety.
"I don't have the aches and pains that I used to. I wake up very refreshed. I feel 110% better."
MORE THAN 96% OF OUR CLIENTS TELL US PLAN Z MET OR EXCEEDED THEIR EXPECTATIONS.