Italian Crock Pot Chicken


Add to favorites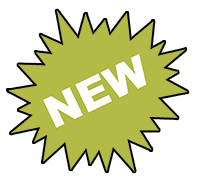 Plan Z Phase: This is a Z2 (ZReduction) recipe.
Servings: Serves 6
Each serving is 1-1/2 cups
Ingredients:
6 boneless and skinless chicken breast halves
salt and pepper to taste
¼ tsp of cracked red pepper flakes
1 large onion, chopped
4 cloves of garlic, minced (jar garlic is fine in this)
3 Tbl of tomato paste (sugar free)
1 cup of organic chicken broth
1 Tbl of Italian seasoning mix
3 Tbl of fresh squeezed lemon juice
12 ounce can of artichoke hearts, drained, rinsed and chopped
Instructions:
Cut the chicken into large chunks and season with salt and pepper. Put half of the onion on the bottom. Then add half of the chicken. Add the pepper flakes, garlic, paste, broth, seasoning mix, rest of the onion and lemon juice. Stir this around to break it up and make the sauce. Add the rest of the chicken and stir again.
Cover the crock pot and cook on low for 6 – 8 hours or high for 4 – 5. The chicken will be tender. Make sure the chicken is cooked through and no pink remains. The kitchen will smell like an Italian eatery. 15 minutes before you want to serve it, add the artichoke hearts and turn the pot to low. This will heat the artichokes.
A serving is 1-1/2 cups. Just eyeball it to make sure you have six servings. You can also have a salad on the side with a few bits of celery and cucumber.
Enjoy!
Cheers,